How to connect at Lifezone
"We are not a church with connect groups, we are a church of connect groups"
At Lifezone we have amazing Connect Groups. Join one to experience the benefits of being in an encouraging and caring community. 
How can we help you get connected?
FIND YOUR CONNECT GROUP …

Blair & Kelly Vercoe // Grant & Gail Williams
Tuesdays // Weekly // 7:15pm  // Pyes Pa //  029 293 2944
Description: Our group is for all ages and all walks of life. We like to cultivate relationship along with studying the Bible, so coffee and cake are important. This term we will be working our way through the book of 1 Peter. 
Jacob and Rachel Ohlson
Wednesdays // alternating guys & gals // 7:15 // Judea //  027 825 7285
Description: Our group is for young families. We alternate guys one week & gals the next week

Tony Fish
Wednesdays // Fortnightly // 7:30pm // Greerton  //  022 610 7033 
Description: Men's Group. We have done away with traditional format and thrown out the sofas and beanbags in favour of sawhorses and work benches. Bring along a project, or work on someone else's. Talk with the blokes wihout having to look at them. We are currently going back to basics with discipleship fundamentals, teaching the commandments of Jesus. 
Jeremy and Becks Opie
Mondays // Fortnightly // 7:30pm // Gate Pa // 022 160 4249
Description: We're the mixed all-sorts. We pray for each other and chat about the message from the previous Sunday. Ages range from 20's through to mid 40's.
Ian Hosie
Mondays // Weekly // 7:30pm // Bethlehem // 0276514415
Description: This group is comprised of singles and couples. Ages range from 40's-50's.
Sam & Josie Pullenger
Wednesday // Weekly // 7:00pm // Bethlehem // 027 710 0673
Description: Young Married's Group that includes a few, more mature, singles.
Currently studying a series on mental health.
Tracey Gillingham 
Tuesdays // Fortnightly // 7:30pm // Otumoetai //  021 332 018
Description: Our group is called 'Ladies Life'.  A group of young mums & single ladies.  Our aim is to do life together, loving, caring and supporting one another.  Studies vary, but currently we are working through a video series called 'Long Story Short', where we look at the wonder of the gospel.

Greg and Chrissy Stewart
Wednesdays // Weekly // 6:45pm // Maungatapu //  021 331 149
Description: all ages, all are welcome.
Daphne and Sylvia Wright
Tuesdays // Weekly // 3:30pm // Greerton //  07 578 2748
Description: An older group of retired ladies, widows & singles. We always start our time together with afternoon tea over which we mention any items for prayer and then have a time of prayer before we look at a DVD.  At present we are enjoying the messages of Dr. David Jeremiah. We also have a meal together on the first Tuesday of the month following group.

Juliet Holdaway
Thursdays // Weekly // 1pm // Pyes Pa //  021 112 5913
Description: Womens Group
Tim and Sharman Marsh
Thursdays // Weekly // 7:30pm // Bethlehem //  027 345 4034.
Description: All ages, all welcome
Darren Gedye – "Logos"
Wednesdays // Weekly // 7:30pm // Greerton // 021 124 6246
Description: Logos is a small group for those who like to think about their faith and "love God with all their mind" (Mark 12:30), Particualry those who enjoy discussing material from tthe Resonable Faith, Reasons to Believe, or Biologos ministries. We discuss 1 topic per term. 
Pamela Doake – "G.A.L.S, God's Amazing Love Sustains"

Wednesdays // Weekly // 7pm // Greerton // 021 135 1451
Description: A group for all ladies, all walks of life. Fellowship followed by a short video with a discussion one night and alternating game night the next week to get to know each other better. Currently studying Louise Giglio series entitled "Taking the Plunge".

 Lani Wreaks & Ashley Cornwell

Mondays // Fortnightly // 7pm // Lifezone Church // 0210 824 1160
Description: A group for girls ages 12-19. Just bring yourself! We meet upstairs in the DC room at Lifezone Church.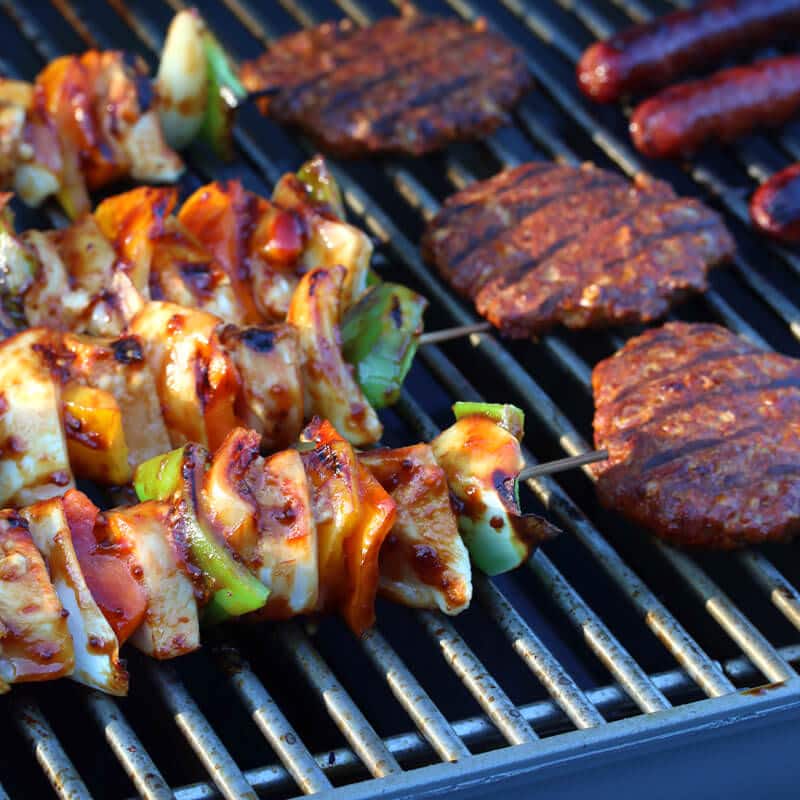 Fire and Food

Contact Steve Murray for more information: 021 241 3672
Description:  We love Barbecue… talking BBQ, building BBQ's, eating BBQ! Burgers to boerewors or surf to turf nothing beats standing around hot coals connecting with good people. Bring your family and friends with something to BBQ!

Living Well – Women's ministry
We would like to invite any ladies who want to dig deeper into God's Word, while being part of an awesome group of like minded women of God.
TUESDAYS AT LIFEZONE 9.30am – 11.30am
WEDNESDAY AT MARIE'S 7.15pm – 9pm
We spread out one week of study into two weeks to enable our busy working ladies and Mums to really dig into the study and therefore we all get a lot more out of it, and levels of study are optional.
We encourage Mums and little ones to come along, we love the babies and of course, there are lots of "Aunties" to share the care. We would love to see some new faces.
Please phone either Linda 0272382779 or Marie 02102276347 to find out more.
Men's gatherings at Lifezone happen periodically throughout the year. Usually, there are two large gathering events and then some smaller deeper hangouts. Here is what is happening at the moment.
Contact Jeff Hill // 02102671261 or Paul Forlong 021970170
Welcome lounge//Cafe Connect
The Cafe is a great area to make connections. If you are attending for the first time, fill out a connection card and you will get a free hot drink at the cafe.
Connect Lunches
On the 4th Sunday of each Month, Pastor Steve and Carlene Murray host the connect lunch at their place in Pyes Pa. This provides a platform or you to connect with both long time lifezoners and other new to lifezone.
Contact us here for more information
Connection Card
Fill out a connection card and get into our contact directory. We will send you a welcome letter with important information and give you a call to see how we can best help you to connect.
Serve
"Church is not built on the gifts and talents of a few, but on the sacrifice of many"
We love our volunteers. One of Lifezone's core beliefs is "Here to Serve." Serving engages your God-given gifts and helps make a big church feel smaller. You can make a difference as you live for Jesus and Share His Love. Click the button below. 
Financial Giving 
We see tithing as an act of worship that expresses our gratitude, faith, and love for God and others. "For where your treasure is, there your heart will be also." Luke 12:34. Here are a few ways to give:
1. AP & INTERNET BANKING: To help you set up your AP for regular giving, or to make a one-off donation via internet banking, our account no is: 02-0466-0212232-00
2. CASH/CHEQUE: Cash and cheques may be placed in the offering envelope, marked with amount/earmark and placed in the offering container during Sunday's service. Cheques can be made out to Lifezone Church and sent to 7 Oak Lane, Judea, Tauranga 3110.
3. EFTPOS: The eftpos machine is available to use at the Cafe.